Timber & Wood Fencing Worksop
We have dedicated qualified professionals whose main goal is to get your fence fitted. We have over 10 years of experience when it comes to timber and wood fencing in Worksop.
Expert timber and wood fences Worksop
First Impressions Yorkshire is your go-to expert for all things related to timber and wood fencing in Worksop. Our range of services includes installation, maintenance, and repair. With over a decade of experience in the industry, we know exactly what works and what doesn't.
Our team will guide you through every step of the process to ensure that your fence is precisely how you envision it. You can rest easy knowing that our crew has everything under control from beginning to end. We take care of every aspect of your project, from design to installation, so you don't have to worry about a thing!
If you have any questions or need assistance, please don't hesitate to reach out to us. We are always happy to help. With First Impressions Yorkshire, getting a new fence for your property in Worksop has never been easier!
Benefits to Timber & Wood Fences
Wood fences provide an economical and classic solution for homeowners looking to protect their property from intruders and hazards like fires. Unlike vinyl or metal options, timber fences are low-maintenance and only require painting every few years.
Enjoy a traditional look without breaking the bank by choosing a wood fence for your property. Contact us today to learn more about our affordable fencing options!
Below we have listed some benefits of having a timber & wooden fence:
Why Choose First Impressions
At First Impressions Yorkshire, we're your trusted team of experts for all your fencing needs, from ornamental garden fences to high-security perimeter fences for your school or company site. Our qualified staff will guide you through the material and design selection process to ensure you get exactly what you want.
We only use high-quality materials that meet all relevant British Standards, including oak, ash, beech, and western red cedar timbers, as well as steel posts and fittings. We believe that providing top-notch materials is in the best interest of our customers.
Based in Worksop, we've been providing high-quality timber and wood fences since 2010. Our extensive range of products ensures that we have a solution that will meet your specific needs. Whether you need a new gate or an entire fence installation, we do it all with care and attention to detail.
Contact us today for a consultation and let us help you get the fence of your dreams at a price that suits your budget.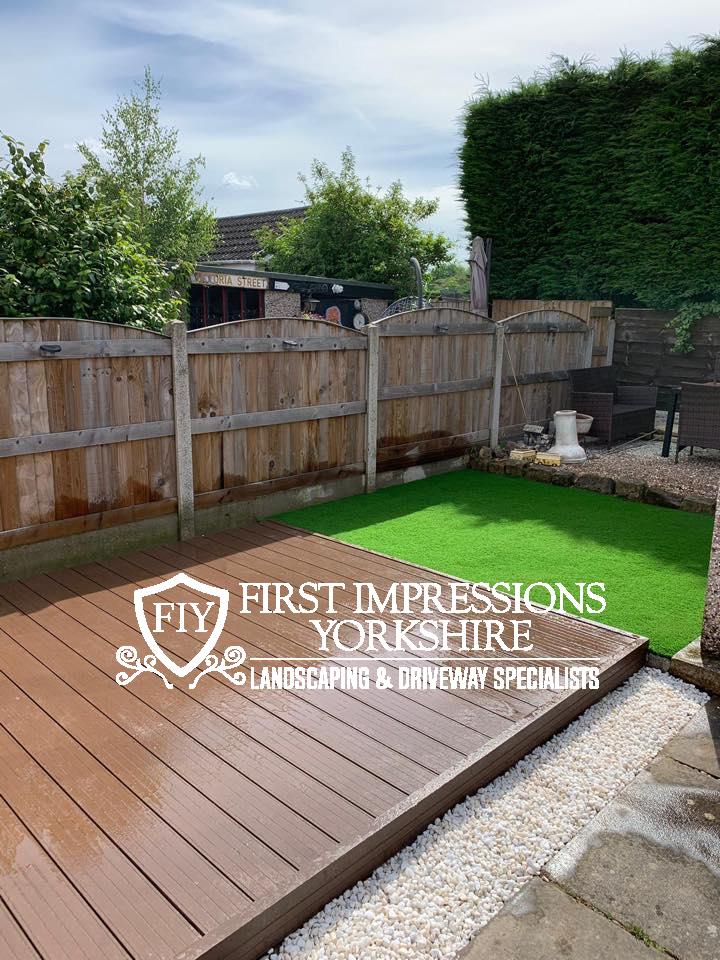 We've done our best to answer all of your questions about timber and wood fencing. However, if you need more information or have any further queries, please feel free to give us a call at the number below. Our friendly and knowledgeable team is always happy to assist you.
If you would rather email us, you can do so by emailing: