Resin Driveways Sheffield
Unmatched expertise with over 10 years of experience. The best resin driveways in Sheffield. You can trust us to provide excellent customer service and quality workmanship every time! We also offer other driveway services including block paving.
Outstanding Resin Driveways Sheffield
When you get home from a long day of work, do you want to face more stress? With First Impressions Yorkshire's resin driveways Sheffield installation service, you can have a beautiful drive without the hassle.
A resin-bound driveway is a type of driveway that involves the use of a solid surfacing material such as concrete. It is typically made by mixing the cement with some other materials, which are then set into place using either a mechanical or pneumatic ramming machine.
We believe the quality of our resin driveways are the best in Sheffield and the surrounding areas. 
Resin material is a relatively new method of paving compared to gravel and traditional asphalt. One of the factors that have allowed resin driveways to be so popular is their beauty, they can look similar to brick or stone but require a fraction of the work. Resin driveways are extremely easy to maintain making them an ideal choice for busy homeowners.
A new resin driveway is perfect for both domestic and commercial use; they can be installed at home to enhance the look of your driveway or business premises with minimum fuss and minimal maintenance.
Resin drives are often superior to a traditional concrete driveway, and increase the kerb appeal of your property. We also offer new driveways for both domestic and commercial projects.
How Much Does Resin Bound Cost?
The cost of a resin bound driveway will depend on a number of factors, including the size and complexity of the project. Generally, resin driveways are more expensive than traditional asphalt driveways, but this is often offset by the low maintenance requirements and longer lifespan.
First Impressions Yorkshire are proud to offer competitive rates for our resin driveway installation service in Sheffield. For a free, no-obligation quote, please get in touch with our team today.
First Impression's Resin Driveways
Resin driveways are an excellent choice for anyone looking to add character to their driveway without the associated hassle of maintaining traditional block paving methods. Resin can be coloured and shaped in a variety of ways, allowing homeowners to create bespoke surfaces that look stunning.
Resin bound surfacing has many properties that strengthen its appeal as a modern material for drives, use it with pavers to create a stunning cobble effect or use it on its own for a driveway that provides you with easy access. 
Resin surfacing has become the go-to material of choice for driveways in South Yorkshire due to its ability to imitate many naturally occurring stones and the fact that it requires little cleaning and maintenance.
Resin surface driveways can be installed quickly and effectively so we won't be in your space for long. Our driveways are available in a vast array of colours.
Benefits to Resin Driveways
Driveways that are made out of resins is a good option for people that want to use a driveway that is durable and is also cost-efficient. We offer resin bonded in many different colours which you can see here.
The cost of a resin driveway is relatively affordable in comparison with other types of driveway materials. The durability of these driveways makes them last for years and make them a low maintenance driveway.
Below we have listed some more benefits for resin-bound driveways.
Why Choose First Impressions
Our team has over 10 years of experience working with resin bound driveways, so we know what works best when it comes to durability and design. 
We have experts in the field prepared and ready to install your new resin driveway. 
You can trust our experienced team to deliver high quality results every time. We also offer other types of driveways including tarmac and block paving.
We also provide free consultations and estimates before any work begins! That way you can be sure that our services are right for your needs before anything starts happening on site, ensuring you get the best driveway in turn increasing your properties curb appeal.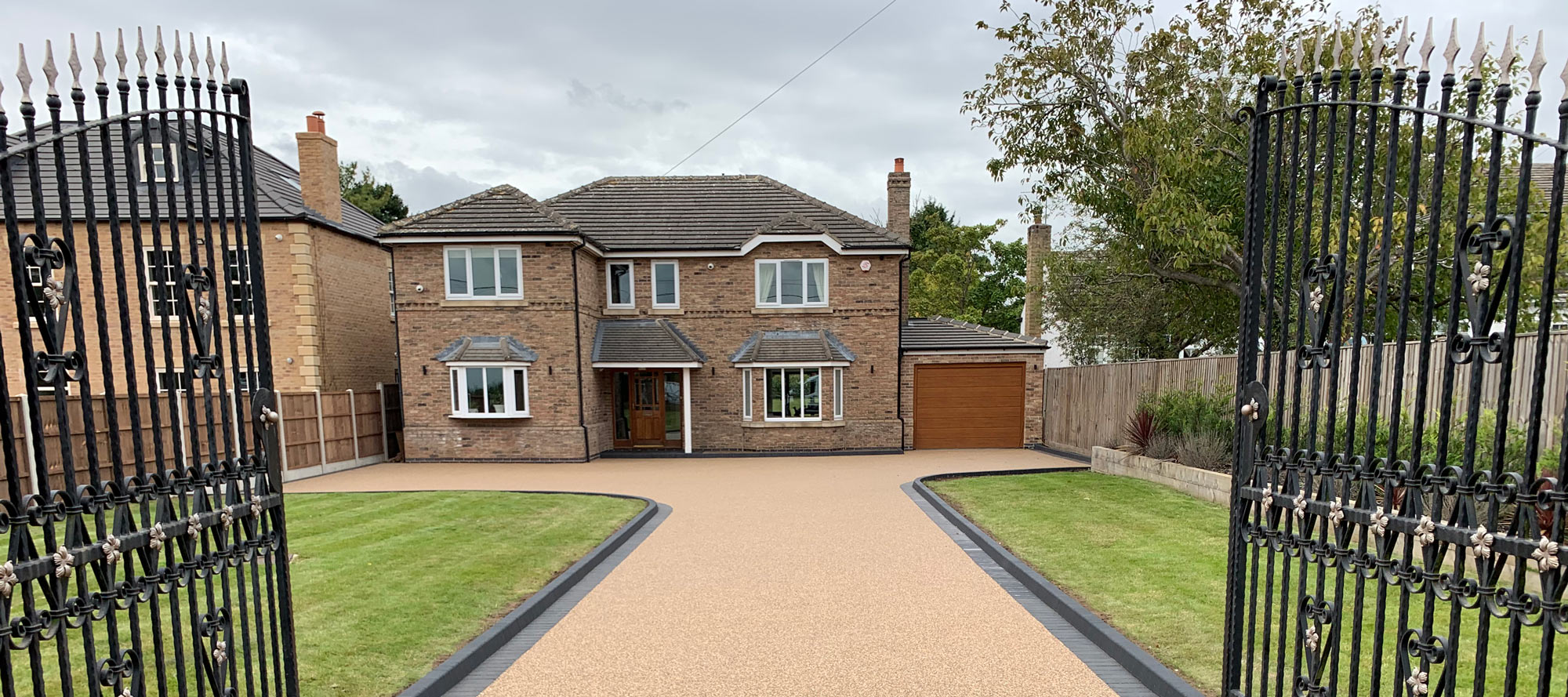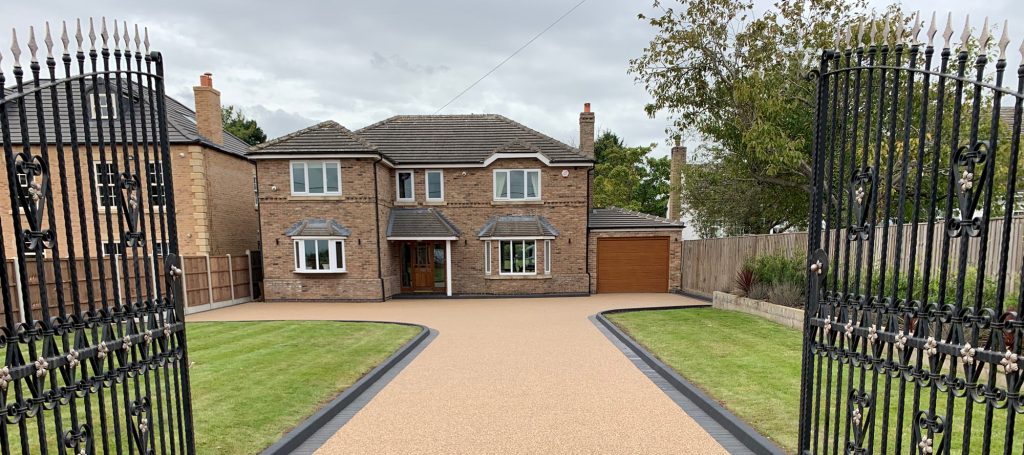 We hope we have answered all of your questions and queries, regarding our resin bonded driveways. Our Professional established company has been offering quality service for a new driveway since 2010. If you would like some more information or a free quote then do not hesitate and ring us today using the phone number below,
If you would rather email us you can do so by emailing,