Timber & Wood Fencing Rotherham
We have dedicated qualified professionals whose main goal is to get your fence fitted. We have over 10 years of experience when it comes to timber and wood fencing in Rotherham.
Expert timber and wood fences Rotherham
First Impressions Yorkshire is an expert when it comes to timber and wood fencing. We offer a variety of services, including installation, maintenance and repair. We have over ten years of expertise in the business, so we know what works and what doesn't. Our staff will work with you every step of the way to ensure that your fence is precise as you wish it to be.
You may relax knowing that our crew has everything under control from beginning to end.
We handle all parts of your project – from design to installation – so there's nothing for you to worry about! Plus, if you have any questions or need any help, please do not hesitate to let us know and we will be delighted to assist you.
Getting a new fence couldn't be easier with First Impressions Yorkshire by your side!
Benefits to Timber & Wood Fences
A wood fence is a great option for those who want to save money and also want a traditional look. Timber fences can help protect your home from intruders and other hazards such as fires.
Wood fences are the most affordable type of fencing and don't require any maintenance like vinyl or metal options because all you need to do is paint them every few years.
Why Choose First Impressions
With any sort of fence project, whether it's an ornamental garden fence or a high-security perimeter fence surrounding your school or company site, you may rest confident in our team of specialists.
Our qualified staff will help you choose the right materials and designs so that you get what you want.
All installations are completed using only high-quality materials, including oak, ash, beech, and western red cedar timbers as well as steel posts and fittings that meet all relevant British Standards.
We only use the highest-quality elements because we believe that it is in the customer's best interest to succeed.
In Rotherham, First Impressions is the best option for timber and wood fences. Since 2010, we have offered high-quality fence solutions. Our team of specialists can assist you in selecting from our wide range of high-quality goods to match your specific needs.
Whether it's a new gate or an entire fence installation, we do it all with care and attention to detail so that you get exactly what you want at a price that works for your budget.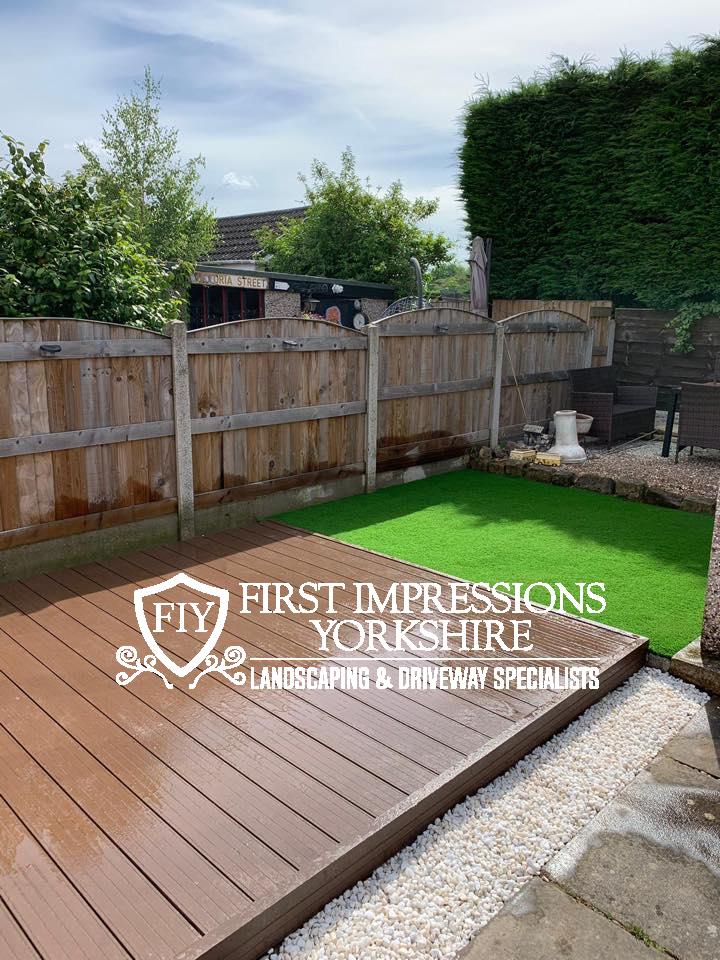 Hopefully, we have addressed all of your questions regarding timber & wood fencing. However, if you still require more information then do not be afraid to pick up the phone and call us on,
If you would rather email us you can do so by emailing,