The Importance of Hiring Accredited Traders
Nightmare Driveways Gone Wrong
First impressions Yorkshire ltd have helped hundreds of customers across the country to repair or fully replace sub-standard work carried out by unprofessional driveway installers.
We've seen everything from incorrect none suds compliant bases to poor surface preparation, bad installations, the wrong choice of resin, uneven surfaces and the wrong aggregate to resin ratios – all resulting in an unusable and unsightly driveway and an extra expense for the customer.
When resin driveways go wrong, the results can be disastrous. In today's blog, we look at a resin driveway project in Doncaster and what happened when a resin driveway is not installed correctly. Not only did these poor customers pay out thousands of pounds of their hard earnt money, but what they were left with was absolutely shocking and substandard, to say the least.
The entire project had to be ripped out and started from scratch. Not only was this a non-suds complaint base the levels were breaching damp course which could lead to major issues inside the property, but the blockwork was also terrible and not in line or even bedded correctly among many other issues.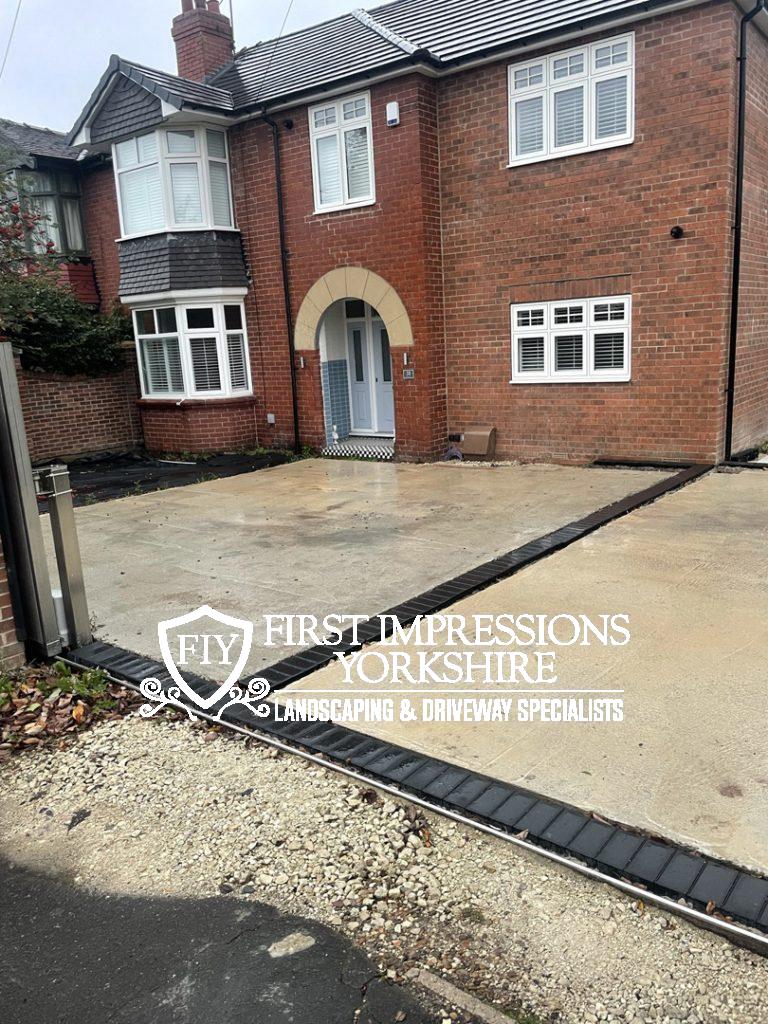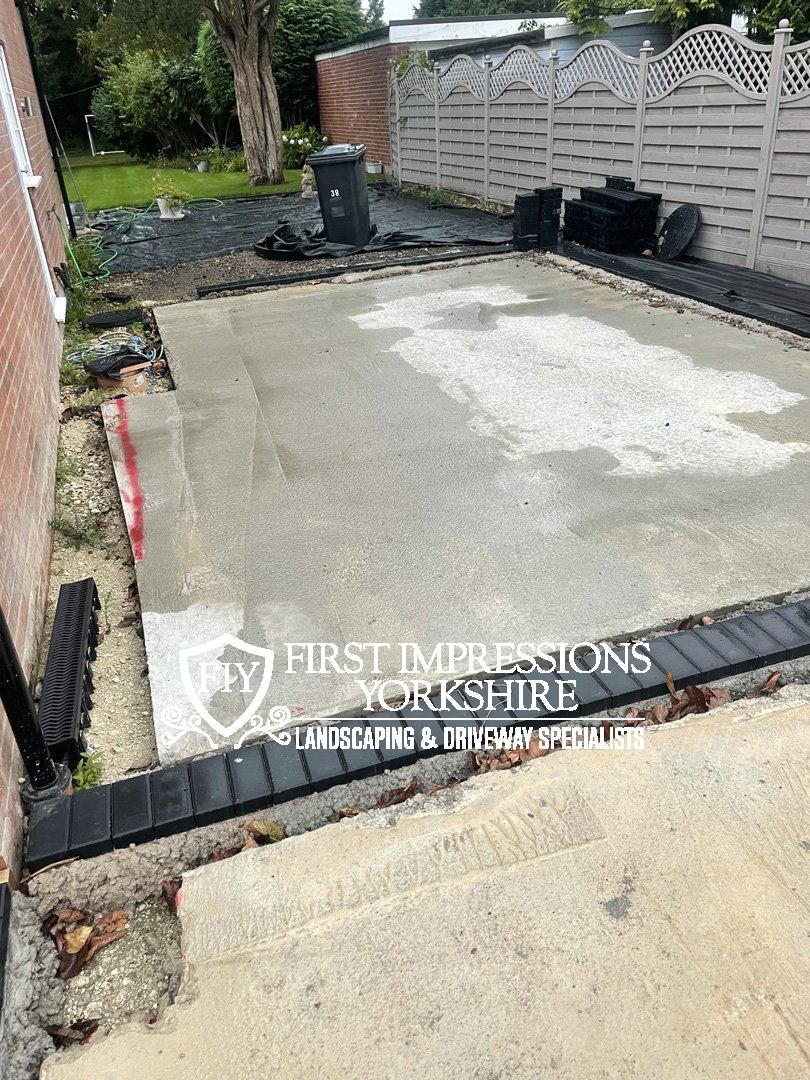 What happens when resin driveways go wrong?
When things go wrong with your resin driveway, it could end up costing you time and money to fix. 
If installed on an incorrect base such as concrete, this could lead to pooling of water, reflective cracking, algae and moss build up and even lifting of the resin-bound surface.
If laid in wet weather, foaming can occur that can be costly to repair and you may need to pay for the cost of installing an entirely new driveway.
Issues can occur when the aggregate to resin ratios are off too, and the wrong choice of resin for the stone below can lead to sub-standard results.
Sub-base preparation is key, failing to ensure the base is correct for the installation is of the correct suds compliant specification of a resin driveway could lead to terrible results.
Choose an accredited company like First Impressions Yorkshire
So how do you know that the installer you're choosing can carry out the installation of your driveway to the required standards? 
Whilst you could look at previous installations and customer reviews as we have hundreds of 5 stars is also important to know the spec of the base your project will be installed on.
First impressions Yorkshire Ltd are industry-leading approved installers and accredited by not only 1 but 4 of the leading resin manufacturers in the UK, and we've also been accredited by FeRFA, The Resin Flooring Association, as well as a number of other associations.
All our resin driveway installations come with a 10-year guarantee* and our Highley skilled team of professionals prides themselves on attention to detail. We provide a complete package, from design to installation and aftercare, to ensure that all our customers are left satisfied with a stunning resin driveway that will last.
With over 18 years of experience in the industry, you can trust first impressions Yorkshire ltd to ensure that your resin bound driveway path, patio or resin bound surface is laid to the correct standards. 
For more information on our resin bound services, or to start your project, give us a call today on 0800 9179795 or email [email protected] and we will be very happy to help.