Resin Bound Driveways Bradford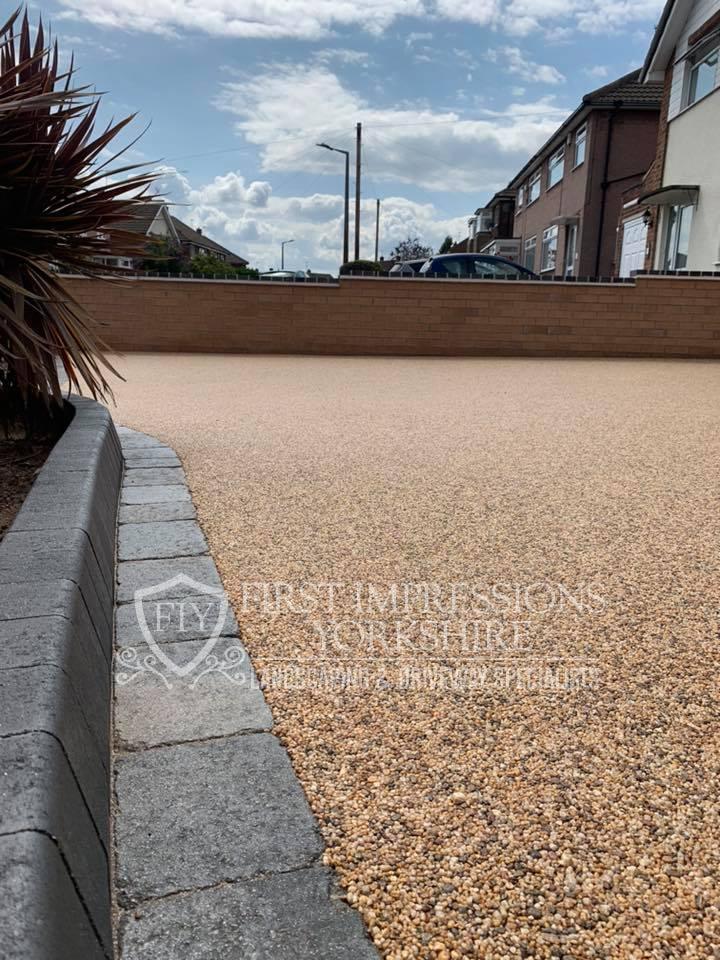 Against all the other hard-surfacing systems and material, resin-bound driveways provide benefits, both in terms of look and function, that are simply unique. Those benefits are just as pronounced for resin driveways in Bradford as they are anywhere else, making resin-bound driveways a top option for homeowners looking to spruce up the look of their home while boosting functionality.
Completely Flexible Design
Whatever the shape of your driveway, resin-bound driveways can easily adopt the same shape seamlessly. This makes for opportunities for unique and personalised designs on your driveway if that's something you find appealing, all within a precise and flexible fit.
Smaller aggregate units, some within the 1-3mm range, make it possible to fill in little spaces, giving the driveway greater coherence to add to its strength and visual appeal.
Easy Cleaning and Maintenance
Because of the way the resin binds with the initial surface, the new one is kept in place with incredible firmness. That contributes to a driveway that doesn't easily let sediments or dirt in. Nearly anything that lands on the surface can be taken care of with a jet wash.
When it comes to one of the top nemeses of the look and form of driveways, weeds, resin-bound driveways show their strength here too. Their compact make-up creates heightened weed resistance.
One less thing to worry about with resin-bound driveways is discolouration, which is effectively guarded against by UV resistance.
The permeability of a driveway is crucial to how it looks after some rain or even a storm, which you may experience almost daily during some times of the year in Bradford. Another benefit of resin-bound driveways is apparent here as, while closely put together, the aggregates leave just enough room for water to drain through.
That makes it possible for you to have a driveway that's ready and easy to walk on even after there's been some rainfall.
A smooth and flat driveway surface not only makes for a much neater look, but it also significantly impacts the day to day experience of simply walking or driving on the surface. Resin-bound driveways ensure greater pleasantness, neatness and safety because of the way they are mixed before being trowelled.
All that helps flatten them, and the effectiveness of the process is such that there are nearly no instances of some material bulging over the surrounding surface. Instead, there's a virtual guarantee of a long-lasting even surface.
Durability is a major consideration when deciding on a driveway system for your home, and a resin-bound system delivers in this regard. With the inherent resistance to factors like weeds and frost, you can be sure of a driveway that lasts many years into the future.
The look itself is self-preserving, a benefit of UV resistance, ensuring that the colour stays as rich, lively and uniform as the years go by.
Professional Driveway Installers in Bradford – Quality Driveway Solutions
First Impressions install a variety of professional Driveway and Block Paving solutions in Bradford from small residential homes, country estates to commercial premises, we have your block paving and driveways covered.
Resin-bound driveways in Bradford are a top pick for homeowners looking to give their property a driveway that seamlessly complements and adds to the look of their home. The benefits above show why they're such a favoured option.
Contact us for free quote.