Paving & Resin Bound Driveways Rotherham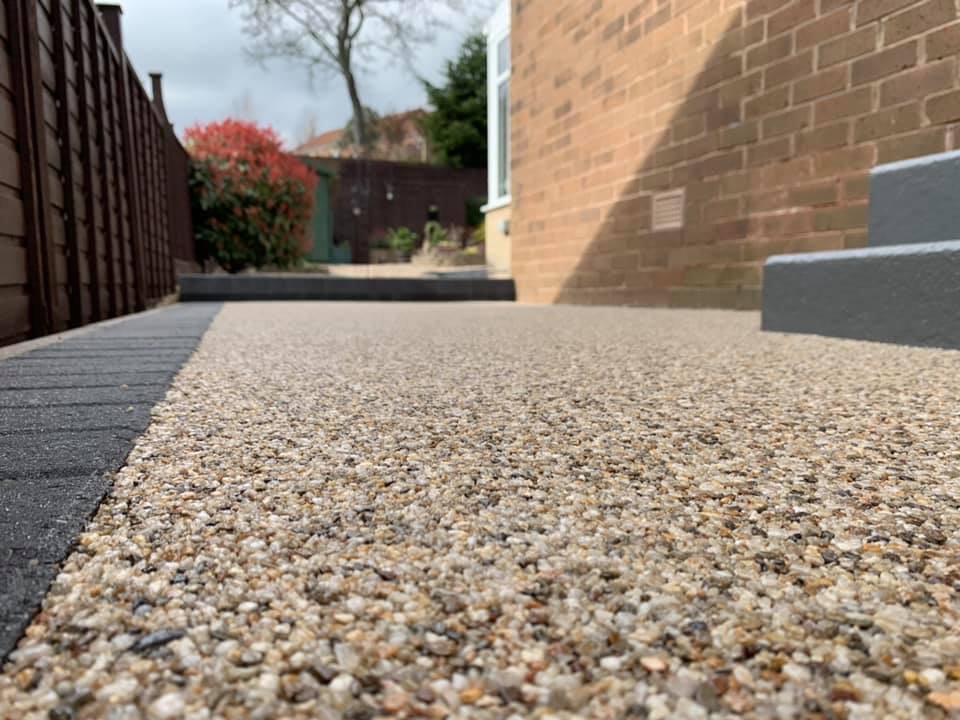 First Impressions Yorkshire are tarmac, block paving, patterned concrete and resin bound driveway specialists operating in Rotherham and surrounding areas. Our range of driveway services can be tailored to your needs or budget. Get in touch today and find out how first impressions can transform your old tired driveway into a beautiful focul point for your property.
Our range of driveway solutions includes:
Our fully trained team of experienced experts know all there is to know about installing quality driveways. We can assist you in making any decisions regarding your new driveway and will be on hand after the install for any further questions or support needed.
Our many years of professional experience in the industry have enabled our team to install quality driveways to look fantastic and stand the test of time lasting for years, not months!
Contact US for Your Free UK Quote & Design Service Available in Rotherham
Completely Free quote and UK design service, get in touch today.
Today there are ever increasing numbers of rougue traders offering landscaping/driveway services door to door. More often than not, these installers have no qualifications or training and will likely leave you with an uneven driveway that deteriates over a few months costing several thousands to put right. Its important to do your own research and find an driveway installer who has examples of recent work or recent clients they can show you. Checkatrade and Trust Pilot are good places to start when checking for a businesses reputation.
We offer free quotations for any prospective client in Rotherham or surrounding areas such as:
Park & Arbourthorne
Beauchief
Beighton
Birley
Broomhill & Sharrow Vale
Burngreave
Broomhall
Crookes
Darnall
Bradway, Dore, Totley and Whirlow
East Ecclesfield
Chapeltown, Colley and Ecclesfield
Ecclesall
Bents Green
Firth Park and Longley
Fulwood, Lodge Moor and Ranmoor
Gleadless Valley
Norton
Hillsborough
Manor Castle
Manor
Mosborough
Halfway
Nether Edge & Sharrow
Brincliffe, Carter Knowle, Nether Edge and Sharrow Vale
Richmond
Four Lane Ends
Shiregreen and Brightside
Southey and Wadsley Bridge
Stannington
High Bradfield
Stocksbridge
Walkley
West Ecclesfield
Burncross, Grenoside and High Green
Woodhouse
Professional Driveway Installers in Rotherham – Quality Block Paving, Concrete & Imprinted Concrete, Tarmac Solutions
Block Paving & Resin Driveways in Rotherham from small residential homes, country estates to commercial premises, we have your block paving and driveways covered.
We know that a driveway is one of the stand out features of your home, a foundation stone for any property. Its is the first thing that your friends, neighbours and competitors alike will see. Beautiful driveways are ones that greet you and your guest's everyday rain or shine.
Are you looking to sell your home and would like to help increase its chances of a sale? Contact us for free quote.