Installing an access ramp gives you and your guests a secure and reliable way to gain access to your home; anybody can use a ramp regardless if they need help with walking or if they are in the wheelchair or a scooter. Selecting the ideal ramp is determined by the user's level of upward mobility, time-frame requirements, and way of life. Below we have detailed the features that you need to look out for when designing your access ramp.
Think About the Gradient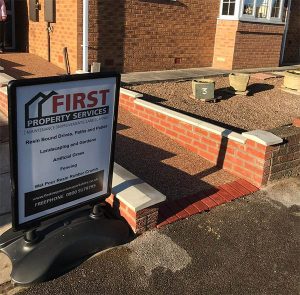 Selecting the correct gradient for your home is vital in ensuring your ramp is functioning properly and will fit in your space. A steeper gradient will make it possible for you to have a smaller ramp, taking up less space across your home. This is ideal for smaller properties or areas in which you do not want the ramp encroaching on your space, however it may be more challenging to use and less safer than a ramp with a lower gradient – especially when it is wet or frozen. A less steep ramp will be taking up more room, which makes it possible for your ramp to have a lengthier rise that makes it simpler to use and more secure. Although, if you don't have a lot of space available, this could make the remainder of your space more challenging to use.
For the most part, do not select a ramp with a gradient sharper than 1:12. Any higher than this and your ramp will become difficult to access for people with disabilities and can become hazardous. Preferably, you must aim for a slope which is bit less steep; 1:18 is generally a good gradient to use.
Surface Recommendations for the Access Ramp
From cement to rubber, there's a lot of choices on surfaces for ramps around. While this is a good thing it can also get a bit confusing and difficult to know which is the right choice for you. If you would like to have a surface you can count on without time wasted on research, we suggest using a resin-based flooring system, and here are the reasons why:
No loose-fitting pieces – in contrast to other surfaces, resin-bound paving has no loose-fitting objects that could cause problems for persons with disabilities and become untidy in the nearby area.
It does not get slippery – even when the weather is wet, this paving is not going to become slippery which makes it much safer alternative than most options.
It's extremely durable – even with heavy usage, resin-bound ramps will continue to remain steady and firm, making it long-lasting for many years. They do not have any breaking or cracking.
Low-maintenance – alongside being robust, they also require very little upkeep so once yours has been installed and you will not have to stress about it. You will not need to do any alterations or maintenance around your ramp, due to its strong characteristics, you should not have to resolve any issues with regards to the ramp.
No puddles – water drains away from the ramp efficiently so there are no puddles that might cause access difficulties. This also makes it easy for ice to disperse, keeping your ramp secure even in the coolest climates.
Selecting the Edges
If you want to be sure your ramp is as safe as possible, you may choose to install a ramp with edges. These will be smaller sides along both lengths of your ramp to attempt to avoid any wheelchairs from slipping off and can be extremely helpful for the new wheelchair users who aren't as accustomed to wheeling their chairs. You could also have bars mounted on the wall adjacent to your ramp to assist people to walk up it, avoiding accidents and making your ramp simple and safe to walk on.
There are a lot of design options for access ramps, so we suggest having a look at your space, and making choice on what it can be used for, and then looking through the best options to reach the most suitable fit. The most significant thing to consider is the safety of the people who are going to use the ramp as well as ease of access.
Contact Us Today for a Free Quotation
For more information and advice on residential access ramps – call us free today on 0800 9179795 or fill out our contact form here